Balloon Bouquets are ideal for all events and occasions like birthdays, anniversaries, mother's day, valentines day, etc. and they look perfect as table centerpieces or as to gift to your loved one at any of these occasions with beautiful msg tied at the end of it.
The best bouquets are usually made utilizing an odd number of balloons; 3 or 5 balloons work admirably for table presentations, and 7 or 9 work admirably for floor presentations. We use good helium quality balloons. Once the number of required balloons are inflated and ribboned, stun them to make the bouquet and tie to the balloon weights.
Here are few types of bouquets balloons:
Birthday balloon is the three balloon centerpiece is essential yet also beautiful and eye-catching, so it makes an incredible birthday surprise. The birthday party three balloon centerpiece incorporates three helium-filled 27cm (9in) balloons, lace, and weight. Select whether you need the balloons for a table or floor heights and furthermore select your favored colors. Balloon Bouquets can be ordered in all colors like orange, blue, red, dim, purple, lemon, and pink. Even though, you can also get a mixed bouquet and request each balloon in an alternate color.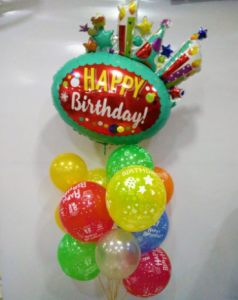 Mother's Day is one of the special days! In case you're searching for something unique & straightforward for your mother then you can get her balloon bouquets, join two of the happiest things to make it more special for her, with flowers and balloons into one special, extraordinary balloon bouquet!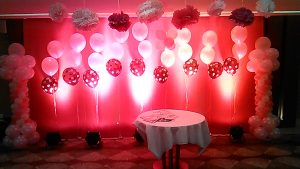 Every anniversary is extraordinary, in the case of celebrating 10 years or 60 years. Since anniversary balloons arrive in a wide scope of choices, including type, size, shape, color, and lettering, you can use them as decorations for a casual or formal occasion. For instance, you can buy a single wedding balloon or different balloon bouquets.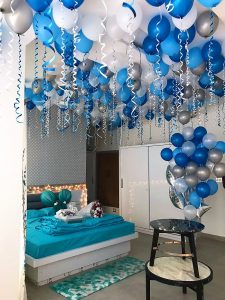 This good luck greeting balloon bouquets is used for everyone from your little one to the older if anyone is going to try something new or going away for a new start. If someone is facing the tough time in their life, you can send them good look balloons bouquets with the box of tasty chocolates to make them happy & to whisper them that you are there for them.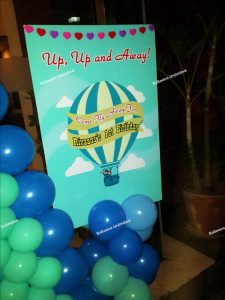 Valentine's day balloon bouquets are known as a most romantic day of the year. It is otherwise called the Feast of Saint Valentine and celebrated all over the world. We provide some of the beautiful valentine balloon bouquets for the couples.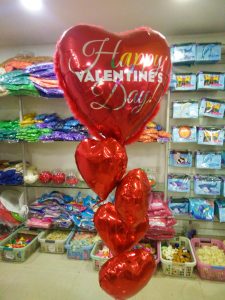 Last but not the least Christmas balloon bouquets, Christmas is a period of giving love! Presents are distributed, families get together, and tasty food is eaten. The utilization of the 'Evergreen Tree' as the overall known Christmas Tree originates from quite a while back and Christians thought of it as a sign of everlasting life with God. you can gift someone the giant Santa or Christmas tree balloons at the top of our main bouquets are enormous, brilliant, vivid and loaded with Christmas cheer!