Is it accurate to say that you are looking for some simple and easy Party Hall Decoration ideas with balloons? If yes, You have come to the right place. We are here with the rundown of 8 beautiful yet straightforward ideas to decorate your party hall with balloons. Aside from the beneath ideas, you can make different decorations with your ideas.
Balloon Garden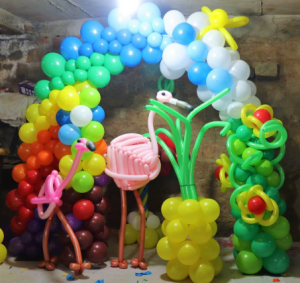 What about an idea of balloon garden? If you intend to throw an outdoor party for your loved ones, you should try this balloon garden decorating idea. Inflate bright, colorful balloons and decorate the yard area faultlessly. With this you can also make balloons bouquets & tie to the chairs or tree, it will give an extraordinary look to your party.  
Floating ice-cream cones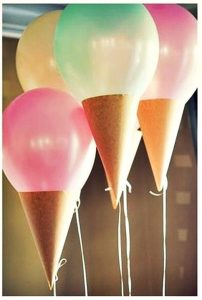 Honestly, you read it right. It is possible to make ice-cream cones utilizing balloons. You should fill the air in balloons and connect a small craft of paper as a cone underneath all balloons.
Garlands Of Balloon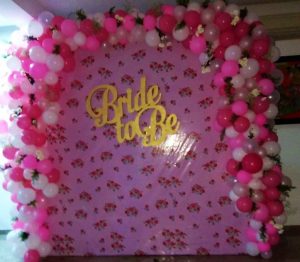 Make bright garlands of balloons and decorate the entrance to your party hall. First measure the area of your entrance then start making a garland of balloons with beautiful colorful balloons use a string to give the shape of wonderful garland.
Return Gift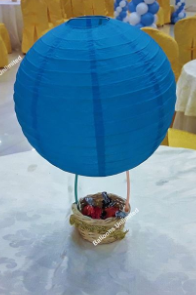 Say Goodbye to your visitors by giving a charming return gift with a balloon hanging over it. When you are throwing family gathering, you always plan something special for your guests. Rather than giving gifts only to adults, you can hang a balloon over the gift, so your guests and their children cherish your gift.
Balloon Wall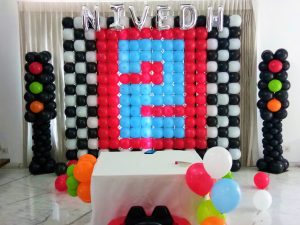 Make a fantastic balloon wall utilizing bright, colorful balloons. Use distinctive size balloon and tape them to the wall in a unique way. You can make this wall on the center stage with the goal that your guests get a dazzling spot to click pictures.
Arc Balloon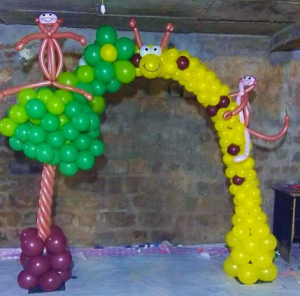 Create an arc of balloons to surprise your party guests with your creativity. The ideal way to adorn your gathering venue in the most cost-friendly way is to make an arch of balloons and place it at the entranceway or the center of your stage.
Glowing Balloons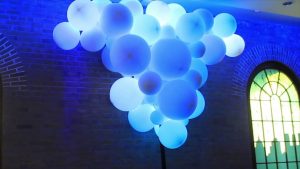 You can insert shining for glowing sticks inside the balloons and fill the air of them to enhance the beautiful look to your party zone. Glowing balloons generally look engaging amid the night parties. You can plan to decorate your party corridor or hall with glowing balloons if your party is planned for the night.
Confetti's Decorations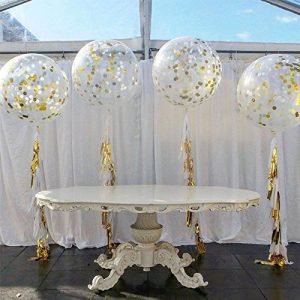 These are the most beautiful & straightforward looking decoration idea among all other types of balloon decoration. Buy confetti's from general store and put them inside the balloons. Inflate these balloons and see the beauty of balloons your way.
Above are the Top 8 basic and beautiful Party Hall Decoration ideas using balloons. Ideally, you discovered this information valuable and useful, and these all decoration ideas will look perfect.