Diwali is one of the most popular festivals celebrated in India. While Diwali is popularly known as the festival of lights, the most significant spiritual meaning behind it is the awareness of the inner light. According to Hindu mythology, this festival also signifies the victory of good over the evil. India is a county of the different religion, the manner in which they are celebrated is different in different regions but the essence of the festival remains the same. People gather up together, families, friends and celebrate it together. This festival brings everyone close.
Celebrated as the victory of good over evil, this festival is associated with the Legend of the Hindu God Lord Rama's return to his kingdom Ajodhya after 14 years in exile. The demon King Ravana of Lanka had abducted Lord Rama's consort Sita invited his own death as a result. According to mythology, the people of Ajodhya light up clay lamps called Diya to welcome them back. This festival is incomplete without your friends and family joining you over the celebration. You might be willing to make this Diwali special and memorable. So, there's no celebration complete with the Balloons. These small wonders can just bring that perfect mood you need for celebration. There are many ways how Balloons can be of your use and make your celebration a blast. Here are some ideas on how to incorporate Balloons during Diwali celebration.
Celebration at Office with your colleagues
Your office is your second home and celebrating Diwali at your workplace is like the best thing you can do if you are away from home. You can try to recreate the festive feeling by decorating your office with balloons. These are available in so many wonderful colors which can make your celebration special. Create Balloon arch at the entrance of Office to bring in the festive mood. You can go with colors like Yellow, orange or Red and make a beautiful entrance arch. You can mix different colors for beautiful detailing. Not just that you can make beautiful columns as well. This will create a festive atmosphere for everyone.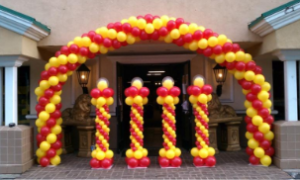 Led lights inside rope Balloons
Diwali is the festival of lights and a beautiful decoration on this special day will leave your guests astonished. On this day people would clean their houses and exchange gifts with everyone. But the most important role that plays is decoration. You would see many different ideas of decorations in others house. You can also plan for new ideas and make your home décor look amazing. You can make rope balls with Balloons. Blow the balloon and dip that in glue. Then take colorful ropes and start wrapping it around the balloon and keep it aside to dry up once you are done. Later you can fuse the balloon and put led lights in these rope balls. You can hang them outside your house, over the wall or the gate to give them beautiful look.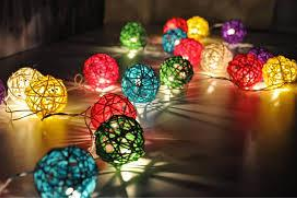 Special Deserts for this special Occasion
It is a festival of spreading love and happiness all over. On this day people share their joys by exchanging sweets with everyone too. So this time if you have planned a family gathering and want to make it more special, plan to surprise them with this new idea. Serve the sweets in chocolate cups. You can use the size of Balloon according to the size of cups you want. Dip the balloon in liquid chocolate to give them that curve shape. Once dried you can remove the balloon, pinch it will needle, put cookies, pastries etc in these small chocolate cups and serve them.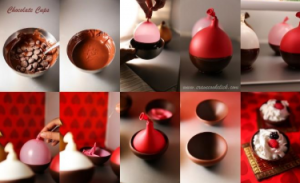 Festive mood in the Shopping mall
Not just your home or office, these balloons can spread the festive mood of this festival of lights in the shopping mall as well. Diwali is incomplete without the lights and decorations. Having just the right decoration at the right time can benefit the business as well. These decors also reflect the inner festive spirit. This way the malls come alive and the shoppers feel like they are in a home. So you can use the air balloons to decorate the mall during this festival. This will enlighten their mood and give them positive vibes about everything.