When it comes to the best ever birthday celebration a little planning to organize the stuff is obviously needed. Throwing a party is too simple but planning for a birthday bash takes time. There is not just 1 thing which you have to think about while planning for this occasion, rather there are many more things to consider. The party is always incomplete without friends, family and a big surprise. Hence to plan a perfect surprise which would make the event more memorable is the need of the moment. This the occasion for which you can enjoy for only a single day. So while throwing a party there are many things which should be shortlisted to make this one memorable. One is never old for the cake and surprises with balloons, but many times it happens that you are planning for something special and not getting any ideas on how to them actually. If you are thinking that why balloons, they are such a beautiful thing which can make anyone's day special.  So here we are with some amazing tips and tricks to plan before throwing a birthday bash with Balloons.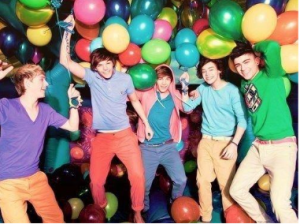 Location for the event
This is one of the most crucial things where we face the problem. Not only the proper space but a proper location is needed where the birthday party can be organized. Organizing the party is again very easy but making the party memorable with this bash is one of the major needs of the hour. A proper birthday celebration can be added in the garden behind your house or rooftop, any lace of attraction. The key element to pick over here is a decoration of the place you chose, this encourages the celebrations. So if this is the idea which you are going to use then decorate your birthday bash location with balloons. To bring the party effect, you can choose the colorful balloons, put the small LED lights inside the balloons and blow them up and hang them around your party location. This decoration with balloons will make the party look more amazing and exciting.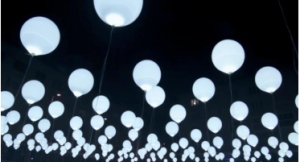 Entertainment cannot be missed
A birthday party is always incomplete without the entertainment factor in it. In the birthday celebration event, you can have music, dance and many fun games which will allow your guests to not get bored and enjoy the event. So if you are planning to make the party more entertaining than you can add the fun games with balloons. Games are the easiest way to keep your guests engaging. The surprise pop game, where with each popped balloon your guests can have their surprise personalized messages or a dare to enact, catch your balloon with funnel and the winner gets a surprise gift, color pop, balloon darts in which you can mount the inflated balloons over a board and give award points to the one who pops it with a dart.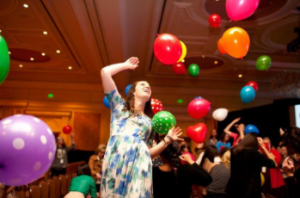 Yummy food for a perfect party
When it comes to food at a party, there is something which can never be missed which is deserts. To have the party ever; it's best to plan something good for the guests to eat. You obviously would want to something lovely, not so frequently seen recopies which is difficult to plan. Don't think too much, you have to spend bucks over the cooks for special dessert menus; rather you can make it of your own. For your help, we have the lovely balloons which have seen its use in many things. You can blow up the balloons, dip it in the chocolate and make chocolate bowls; inside you can have the mixture of ice-cream and brownie or the cookies. These recopy and your idea of serving it inside the chocolate bowls is going to leave your guests astounded.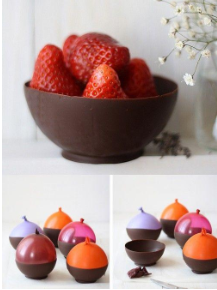 Party theme
What could be more exciting than having blasts along with a superb party theme? Consider what the guests would like and you can use that as your party theme. Or you can throw the party according to your guest of honor for whom the party has been organized. You can choose a theme based on the person's likes dislikes and interest. You can also plan to throw the party in a theme based on their favorite movie and can instruct your guests to dress up in that character. To give the effect of this theme, now you can use balloons to decorate your party place in the order of that theme. Now we have helium-filled balloons available which can make this party look more beautiful. You can bring the balloons with the same characters. If suppose the party is for your kid and Mickey Mouse is his favorite character, you can bring those balloons and decorate your party space according to give surprise to your kid.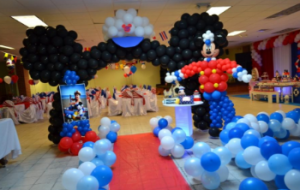 Set the stage
You can arrange the furniture's as you want for the party so that it's easy for the guests to move wherever they want to. Designate the table that they are going to use for snacks and drinks and to make it looks more amazing you can tie the helium-inflated colorful balloons with the table which makes your party look more amazing and decorate the stage with these colorful balloons, add the Happy Birthday letter balloons everywhere or can have a balloon drop idea over the birthday girl or boy to surprise them.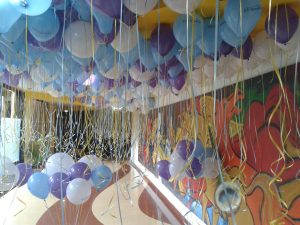 Balloons are very cheap, easily affordable and can make your party go wild and crazy with its use. You can make things work for you without even having the need to spend too much with these beautiful balloons. Hence start planning now and make your party a blast.